Phi Phi Islands are a paradise on earth, the diverse landscapes and the variety of beaches
put them on the map as one of the most beautiful Islands in the world! Have a look at the five best places to see on the Islands.
1. Maya Bay Beach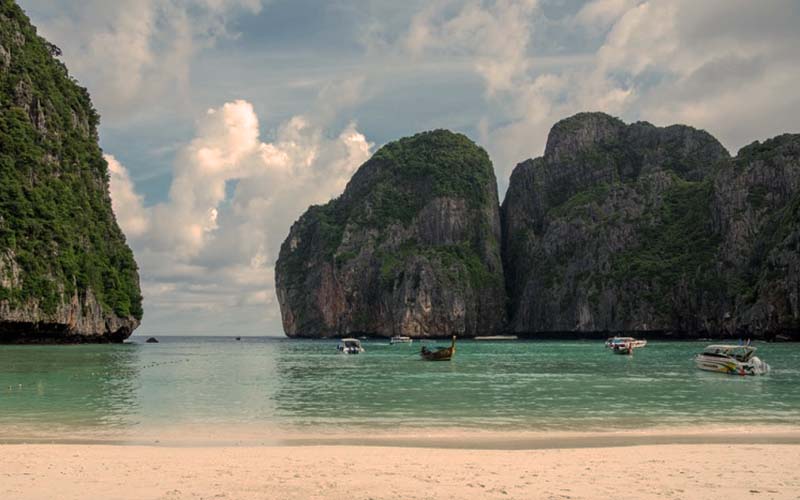 Made famous following the release of Leonardo De Caprio's movie The Beach. This gorgeous place attracts a lot of tourists, either to see the filming location or to enjoy the blue waters with the soft white sands and the dazzling cliffs surrounding the Island.
2. Long Beach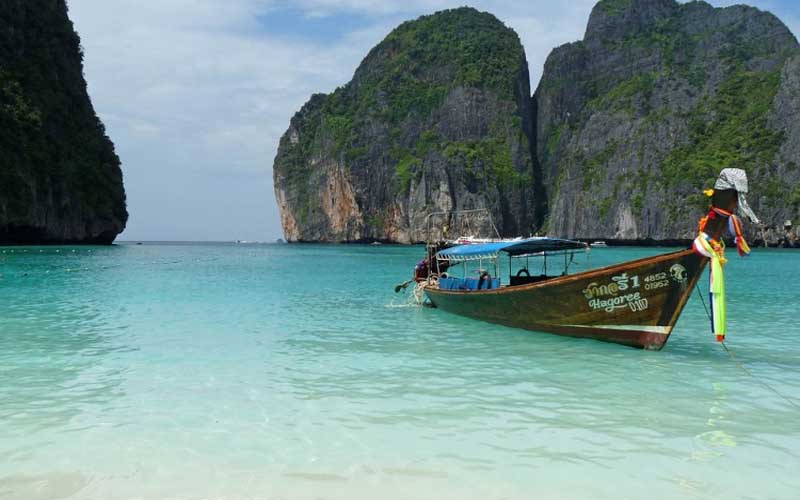 A more private Beach than Maya Bay, as a lot of people, hover around the filming site, you can take the liberty of visiting Long Bach especially if you are opting to have some quiet and spend some relaxing time on this tropical paradise.
3. PilehLagon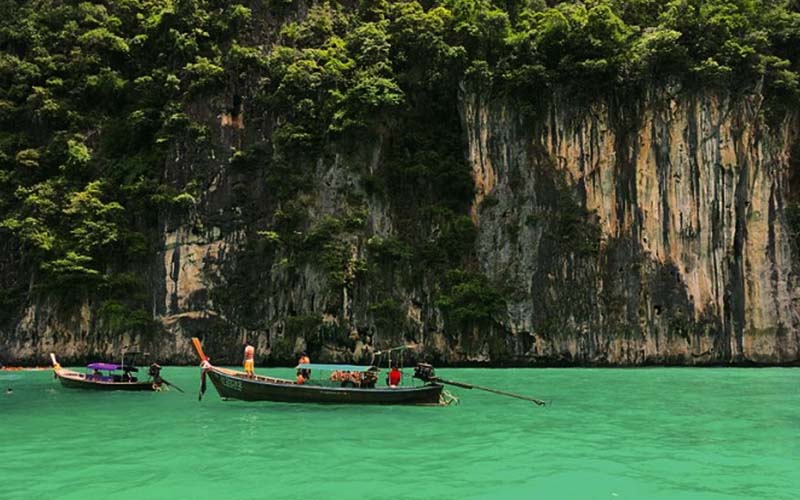 It is a scenic and secluded beach located between two cliffs. The cresting waters of this beach make it perfect for snorkeling as well as swimming, giving it an even more unique outstanding criterion.  
4. Viking cave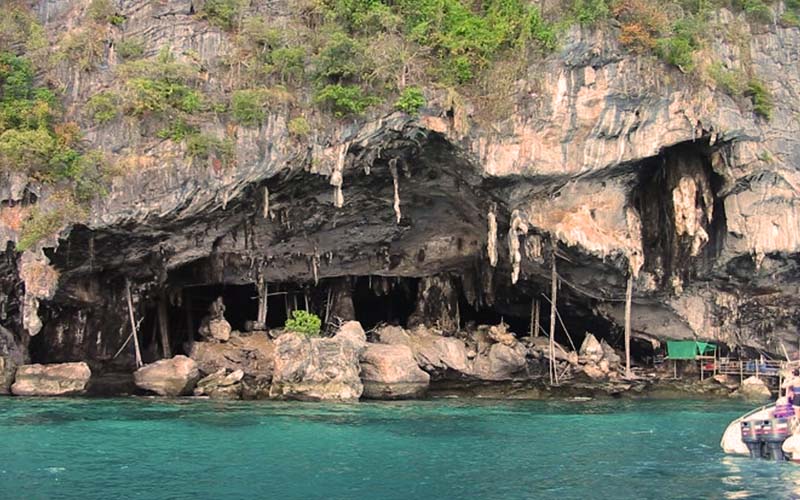 A floating cave on the way back to Phi Phi Island. This cave, with its unique shape, place, and view, attracts a lot of tourists to stop, have a peak, and take lots of pictures of this one of a kind landscape.  
5. The Camel Rock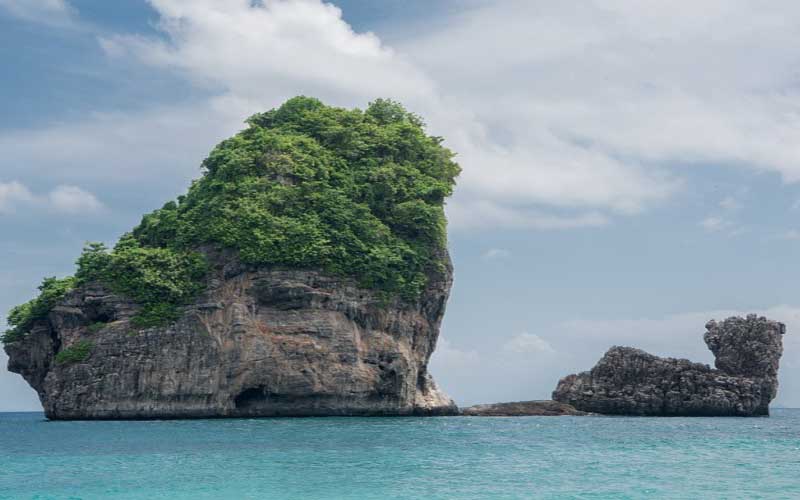 It is a rock located in the middle of the sea and looks exactly like a camel. A remarkable number of tourists visit this rock to see one of nature's art-works. This one- of -a kind camel rock is a must-visit destination while staying in Phi Phi Islands.
Have you been there?  Tell us about your experience!
-Wided.B-