Traveling allows you to discover new cultures, to live new experiences and savor different meals.
In a relaxed atmosphere, Balinese cuisine takes you in a getaway heaven thanks to its rich and varied Indonesian dishes. Here is a list of the top five restaurants to explore once in Ubud
Mozaic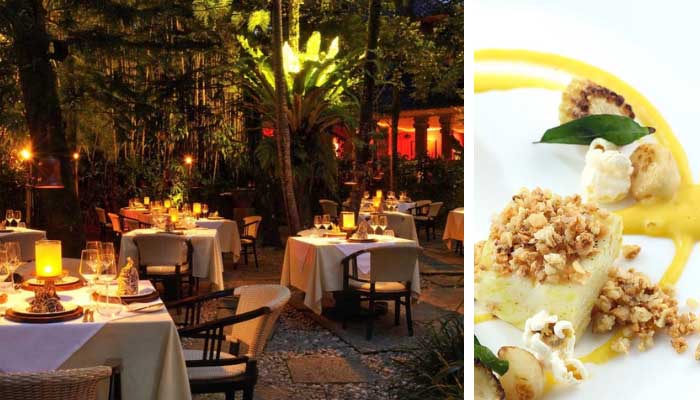 With its tropical setting, intimate and luxurious at the same time, this restaurant perfectly combines refined French cuisine with the warm and exotic flavors of Indonesia. This creative association changes regularly according to the seasonal fresh local ingredients as evidenced by their four tasting menus. With the creations of the Chef-owner Chris Salans, you will have the opportunity to live an authentic culinary experience thanks to its refined dishes such as "Bluefin Tuna Tataki Style", "Pan-seared French Duck Foie Gras", "Gindara Carpaccio"... This gastronomic restaurant is a place not to be missed during your stay in Ubud
Nomad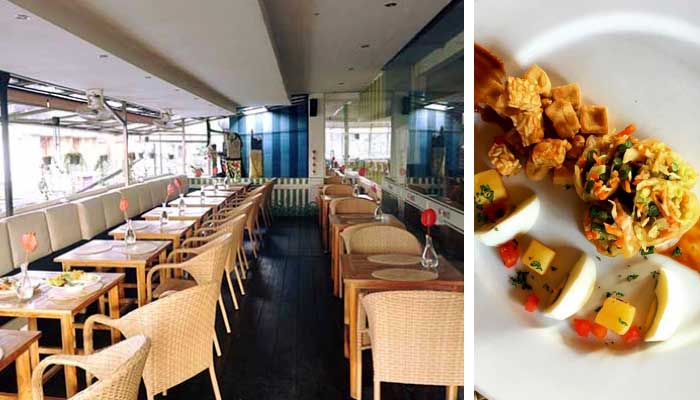 Located on the very noisy and lively main street, this international restaurant is a Bali icon since 1979, serving a variety of local and Western cuisine that is suitable for all tastes. In a contemporary Balinese environment, the Nomad offers a wide selection that makes you travel such as "wonton", " Asian gyoza",  "Gado Gado"  and  "Mie & Nasi Goreng".
Biah Biah Warung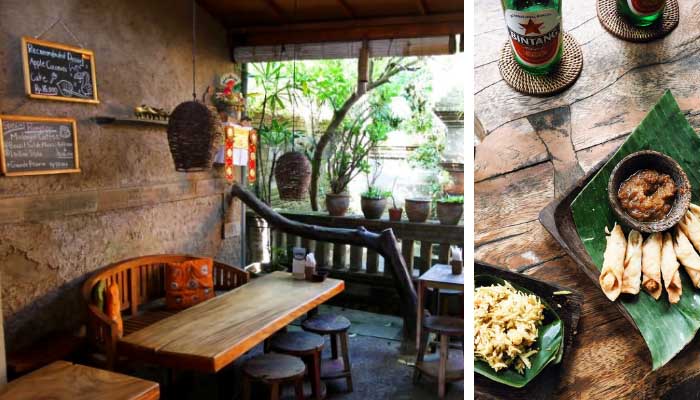 "Warung" in Indonesian means small family business. Located close to the Ubud market, Biah Biah warung offers a relaxed atmosphere and generous local cuisine to better discover Balinese flavors. The Biah Biah warung offers a pleasant setting with an Indonesian tapas spirit for reasonable prices. Do not miss their "Nugget Tempe Keju" served with sweet chili and soy sauces, their "Lawar sayur" vegetables with grated fresh coconut and Balinese spices and their "KARE Ayam" which is a Balinese chicken curry.
Swept away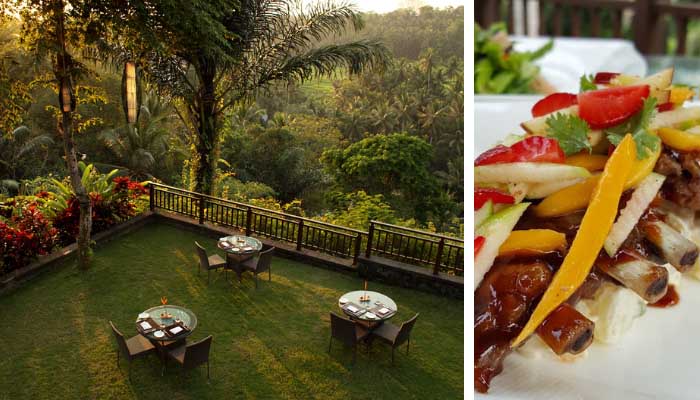 On a raised terrace on the edge of a picturesque river, Le swept away is located inside the Samaya hotel. Surrounded by dozens of candles and rose petals combined with the sound of the water Court in the rocks, the swept away offers a purely romantic ambiance with an international culinary selection under the influence of exotic Balinese flavors. This enchanting place never ceases to dream its clientele not only by carrying them in a soothing atmosphere of the adjacent river bed but also by giving them the chance to feast on weddings of local ingredients such as melon, green pepper, and avocado, accompanied by Wagyu, lobster, and chicken.
Locavore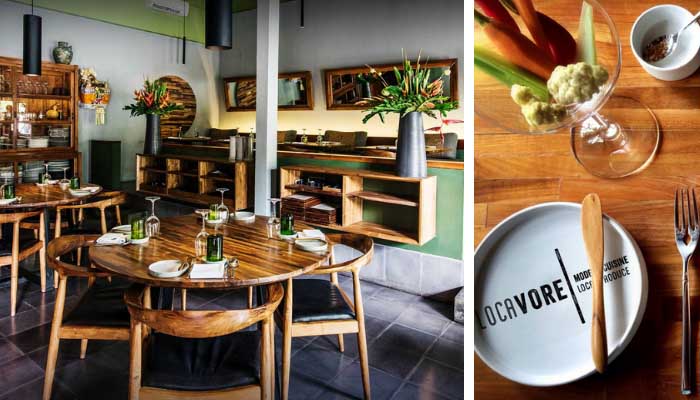 A rich and breathtaking culinary culture. The Locavore is anything but typical, it is not a restaurant with fast food based on an endless menu, but a meticulously prepared dishes made by a passionate team.  The Locavore offers European cuisine prepared with only Balinese ingredients revealing great precision and originality in each dish served. The menu lists the origins of each local ingredient with a very rich selection of each meal plan ordered.
Have you ever tried any of these restaurants? Tell us about your experience in the comments section below. Bonus: Don't miss these 5 places to try the Indonesian flavors in Ubud.
-Cyrine.K-