The Maldives are known for their breathtaking beaches and their charming nature.
It is the dream destination for most couples. With its white sanded seashores, its villas on stilts and lovely climate, it became easily one of the most famous destinations in the world.
Accommodation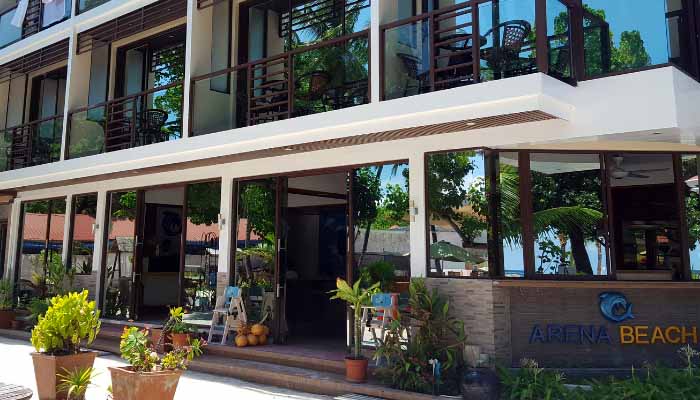 I chose a hotel on the local island that reminded me of the hotels in Kerkennah in Tunisia, a building with multiple floors endowed with balconies that overlook the public road. The hotel staff was very kind which made the service quality quite satisfying. It is possible to choose accommodation on a local island like me, or you can opt for a luxury hotel on one of the independent islands that are called "Island-hotels". You can also enjoy a day on "Day-pass" on an island-hotel to spend a good time for an average cost of 80 USD. 
The beach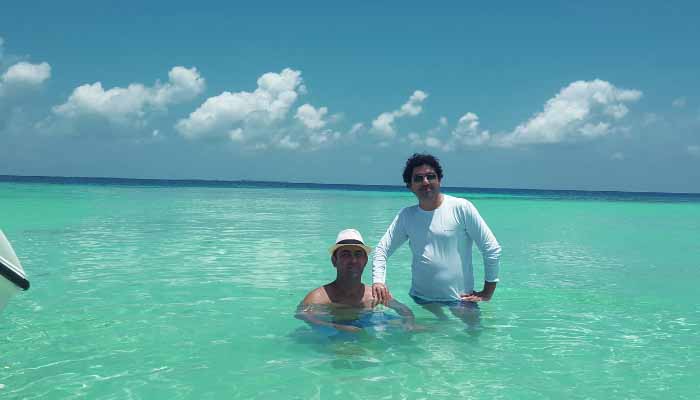 In the Maldives you can swim in multiple private beaches. The sight is idyllic and all commodities and activities are available like parasols, lounge chairs, hammocks,...On the beach side you can find various cafes and restaurants where you can enjoy a delicious breakfast, a coffee or a cocktail. You should know that it is not allowed to walk around in bikinis or to drink alcohol in the street. I discovered the island on a bike which was very enjoyable. 
Transportation
In the Maldives I discovered a new unique means of transportation that is called the "speedboat" also called the "Dhoni". It is a boat that allows you to move between the islands. In order to get to the capital, the locals move using a "ferry" or a "speed boat" which are the usual means of transportation in the Maldives. 
Activities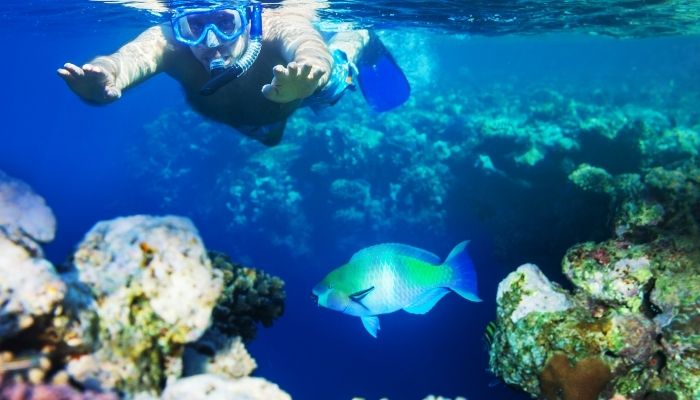 If you choose accommodation on an inhabited island like I did, be sure that you can participate in multiple activities from your island like visiting a virgin island, snorkeling, observing dolphins, fishing at night-time or spend the day in an "Island-hotel". I personally decided to try the Robinson experience which is one of the most unusual experiences suggested in the Indian Ocean. I also tested snorkeling to discover the under-water life in the Maldives. 
The Maldives are a must visit for all travelers around the world, the coast, the climate, and the postcard like sightings are incomparable. 
If you liked reading about my experience in the Maldives, don't hesitate to check out our trip as a couple to Seychelles.