We chose to rent a sailboat with a professional skipper for our getaway to Malta in search for a new different experience.
Here's an overview on our adventure. 
In the previous years, renting a sailboat with a skipper has been a very trending activity. Multiple travelers prefer letting a professional skipper handle the boat. That gives them the chance to learn from the skipper's knowledge and experiences while enjoying their trip. For our cruise on a sailboat, we chose Malta, which is considered one of the best destinations for cruises. 
Our first day: from Valetta to St. Peter's 
We took the plane and landed in the Maltese capital Valetta. We took the road leading to Manoel island yacht Marian where a sailboat with a professional skipper was waiting for us. We left the marina for a 3h cruise to reach the cove called "Il-Ħofra ż-Żgħira" where we could enjoy crystal clear water and the lovely sun.
Then, we opted for a swim in the natural pool called St Peter's pool followed by a tasty breakfast on the boat. 
The second day: From Comino to Crystal Lagoon passing by "L-Għar ta' Bla Saqaf"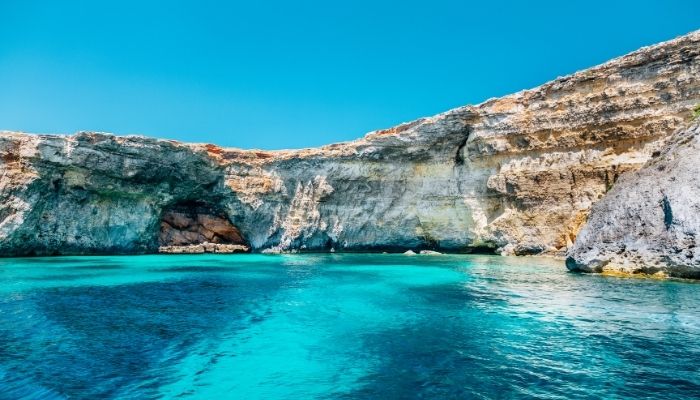 For our second day we planned on going to Comino which is a 5h cruise away from "Il-Ħofra ż-Żgħira". The skipper then anchored the sailboat in the Crystal lagoon where we could enjoy an amazing snorkeling session. 
This activity allowed us the discovery of this zone's very rich under-water life. We arrived to the"L-Għar ta' Bla Saqaf" cave where we could appreciate the magical scenery. We could easily fully enjoy this journey as all these places were not known by tourists. 
We spent the night in the Crystal Lagoon where we could observe the breathtaking starry sky. 
Last day: "Mġarr ix-Xini" and Coral Lagoon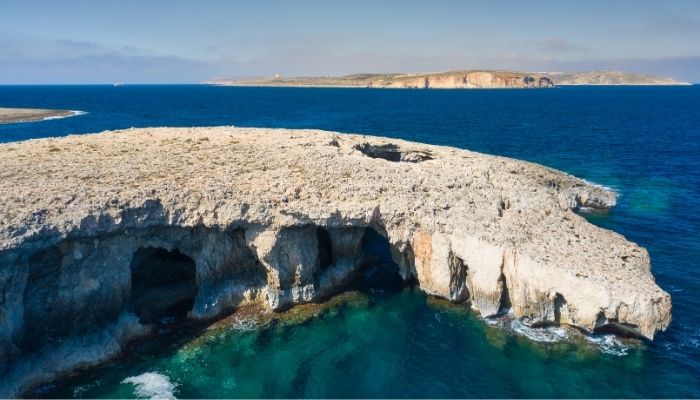 After leaving the Crystal Lagoon, we headed to the Coral Lagoon passing by the natural tunnel that leads to "Mġarr ix-Xini". 
We could admire a breathtaking landscape and the spectacular sights during the entire cruise. 
Also read: My trip to the Maldives