With its breathtaking beaches and phenomenal weather. Phuket is the perfect gateway for anyone seeking the ultimate beach-life extravaganza.
 If you are planning a nice romantic retreat, or a vacation with your friends and family, or relaxing by yourself, then Phuket is definitely the place for you. The variety of Phuket beaches makes it the most suitable destination for whatever gateway you have in mind. Here are the top 5-must-visit beaches while in Phuket !
1. AO Sane  beach : "the rocky beach"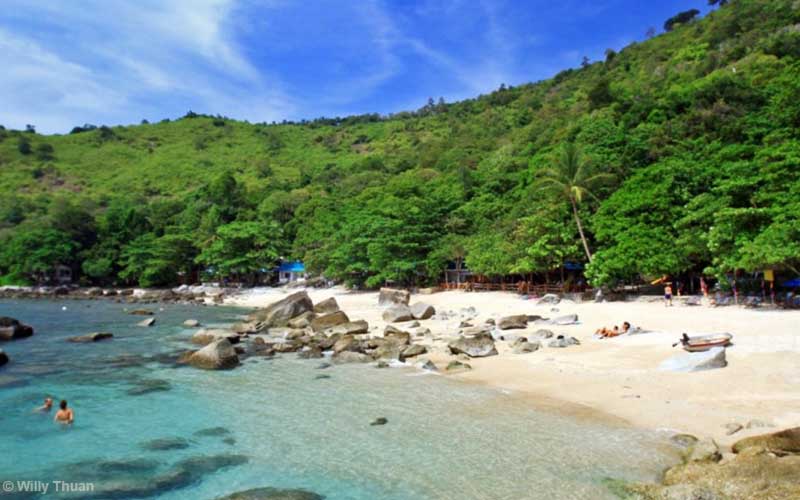 AO Sane, a rocky beach located on the southwest coast of Phuket. This 200-meter long divine tranquil beach has enough trees surrounding its perimeters giving it an even more exotic dimension; it is also a small remote community with the bungalows and restaurants making it the ultimate destination for you. 
2. Freedom beach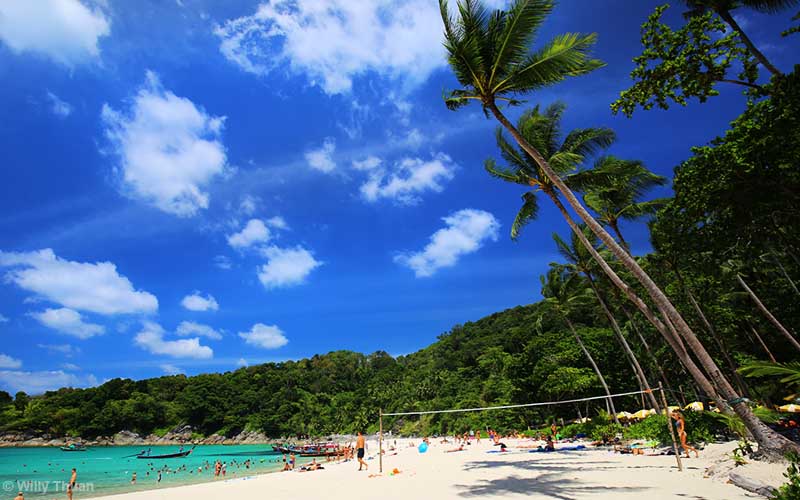 As the name states, freedom beach is the place where you can enjoy being free, this exclusive 300m-long strip of white sand provides its visitors with an equipped beach to  practice  sports such as football and volleyball along with the usual beach activities making it the ultimate gateway  for you and your friends  
3. Friendship beach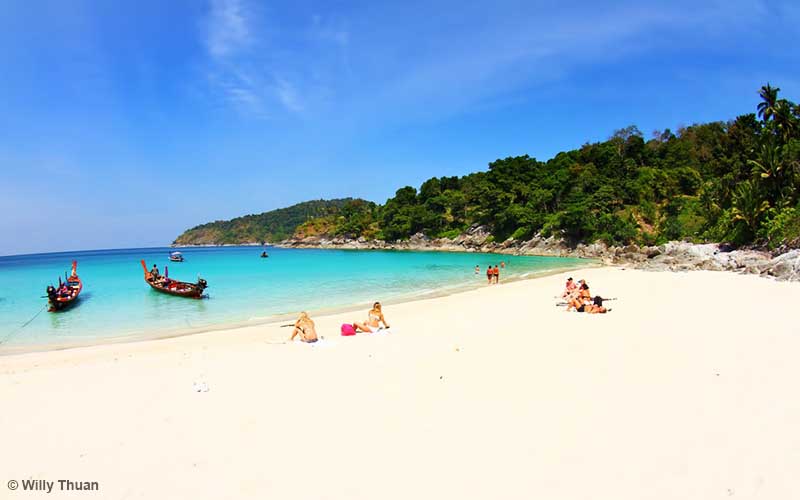 It is not really a sandy beach so you won't be able to enjoy swimming or doing some regular beach activities but what you can enjoy is the fabulous view of the blue and turquoise sea waters surrounding you while enjoying a delicious meal or maybe a couple of drinks at the local beach bars or restaurants.
4. Karon beach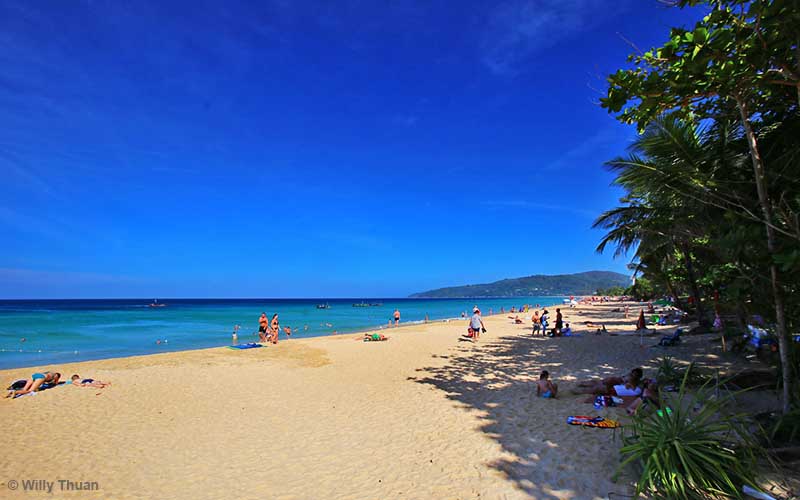 Is located on the west coast and is the third-longest beach in Phuket Island.It is divided into three main areas: Karon center, Karon beach, and Luang Poh Chuan Road (excellent choice for nightlife) 
5. Pan Sea beach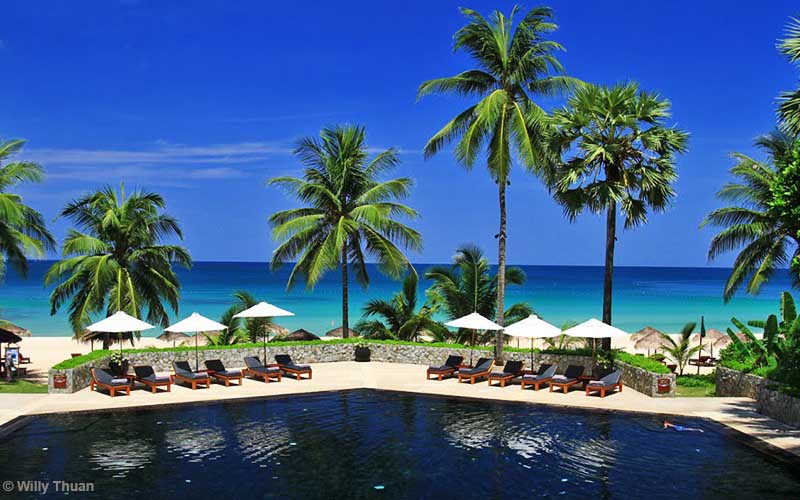 If you are looking for an exclusive luxurious tropical experience this 400meter long white -sanded beach with its tropical trees and a wide variety of exotic plants is definitely the place for you, all you have to do is sit back, relax, and enjoy the services provided by the nearby resorts and restaurants.
Have you ever tried any one of those beautiful beaches? Tell us about your experience in the comment section down below.
-Wided.B-