This mountainous island covered with rainforest has the most popular beaches of Thailand, mainly located along the clear waters of the West Coast.
With its white and fine sand, its nestled Palm trees, its sparkling seas, Phuket has beautiful beach clubs not to miss.
Café Del Mar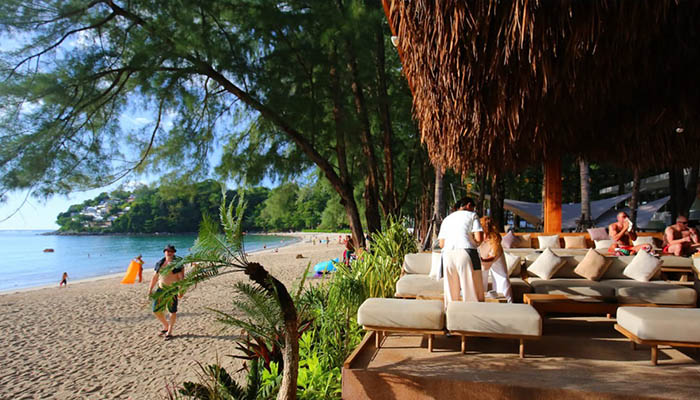 Located on the shores of Kamala Beach, this Club is one of the best clubbing destination,  it is not only one of the best restaurants on the island but also, you can spend all day at the beach or the pool before you choose a table to eat a succulent meal with a breathtaking view of the sunset.
Catch beach club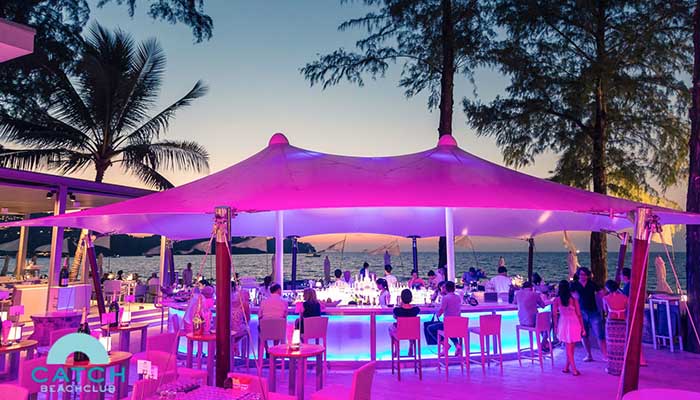 Close to the Sunwing resort in Bangtao, the catch Beach Club is an impressive place thanks to its beautiful location, its luxury infinity pool, its lively restaurant, its two bars, and its iconic Pub.
The atmosphere of the Club is warm and inviting during the day. At night, cocktails begin to flow with an international DJ to prepare for a fantastic evening.
Xana beach club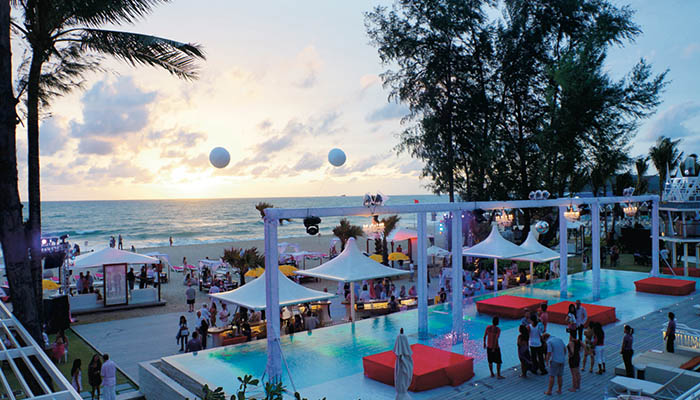 Located on a beautiful stretch of Bang Tao Bay, the XANA Beach Club has everything to please: a 35-meter swimming pool that sparkles when illuminated at night. You can find private cabins on the sand and romantic resting beds by the pool. With a talented range of DJs on the decks, this nightlife area is known for its themed evenings, exciting atmosphere and delicious food.
Paradise beach club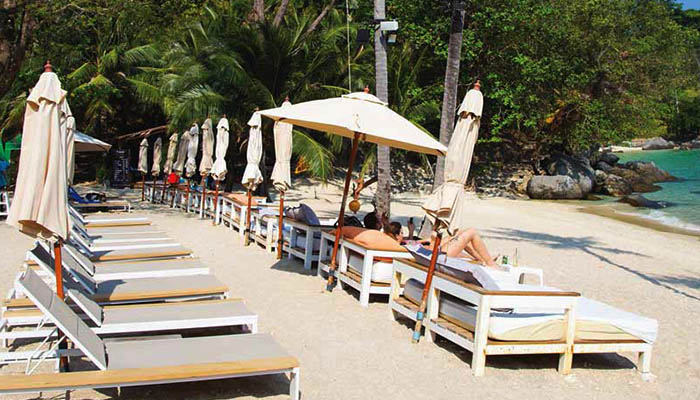 Paradise Beach Club Phuket is a large, well-developed holiday resort located in a secluded Bay just a short distance from Patong Beach. With shops, restaurants, activities, and parties on the Koh Phangan-style beach. 
It is also the place of the only full moon parties on the beach in Phuket.
Kudo beach club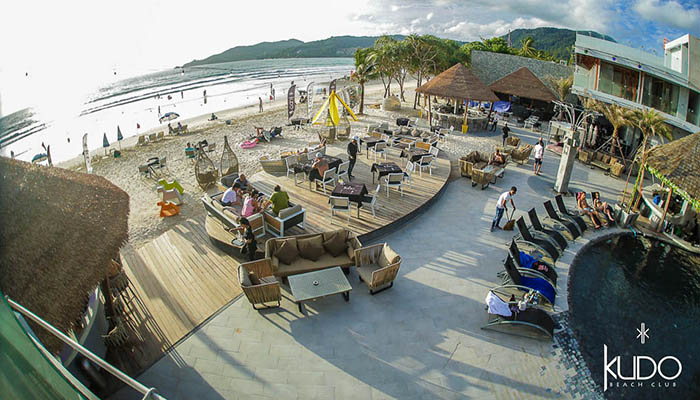 Boasting a unique location on Patong Beach, KUDO Beach Club is just a few meters from the end of the famous Bangla road, known as Phuket party Street. Thanks to its relaxed and luxurious atmosphere. The Club is the ideal setting for anyone wishing to spend a day in a picturesque setting.
If you have any other recommendations, you can share them in the comments section below. Feel free to check The 5 Must visit beaches while in Phuket.
-Salma.J-