Do you need to de-stress, reinvigorate your limbs, regain your energy, get a new lease on life or simply take care of yourself? Grab your plane ticket and head to Africa. The spa hotels on this rich continent are true jewel cases of well-being. Attracting more and more tourists seduced by the moments of well-being, by the peaceful bubble or by the serene ambient climate, spa hotels offer very personalized rituals, lavished with prestigious lines of care. We have selected 10 of the most beautiful luxury spa hotels in Africa.
Riad Nashira & Spa Morocco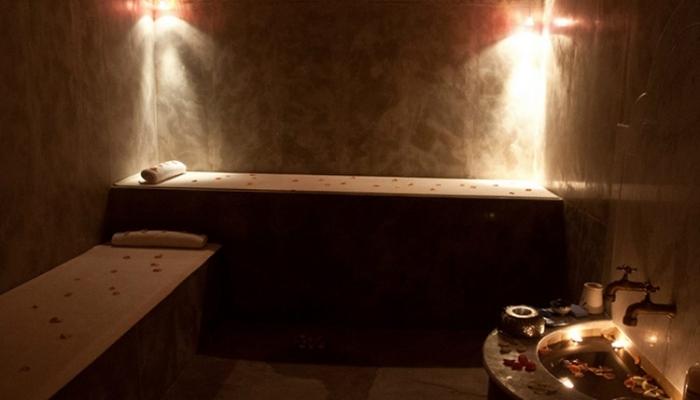 This bubble of serenity gives you an appointment in Morocco, Marrakech in the Medina district, more precisely in the historical sector. Luxurious cocoon soothing and regenerating, a grandiose spa, with a very historical decoration is at your disposal. The Riad Nashira spa has a treatment room, a whirlpool bath and a hammam. Services include deep tissue massages, facials, body scrubs and body treatments that promote blood circulation, muscle recovery and boost the immune system. A variety of therapeutic treatments are offered, including hydrotherapy and reflexology.
La Badira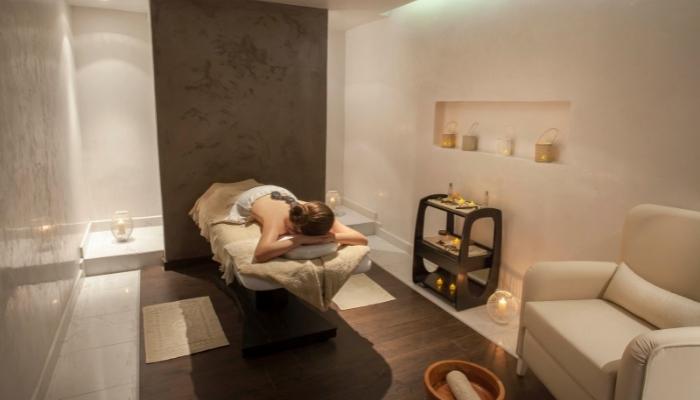 In Tunisia, La Badira, one of the best hotels located in Hammamet, wonderfully invites its guests to relax. It features outdoor infinity pools with sea views, private beaches and a local handicraft store. Its spa, a true oasis of tranquility, offers oriental treatments. Rose water bath, olive and apricot oil massage.
Djerba Plaza Thalasso & Spa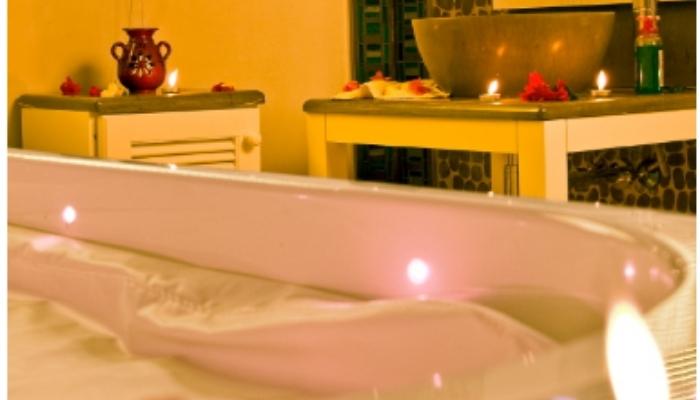 An intimate 5-star, the Djerba Plaza Thalasso & Spa is one of the most beautiful hotels in Tunisia. The rooms and suites exude a chic atmosphere as they are completely renovated and are located in peaceful Djerbian Menzels which are an ideal place for a quiet and romantic stay. Its rooms are divided into several categories: Single room, Triple room, deluxe garden view room, garden view room, seaside Premier room, fabulous pool view room, deluxe Premier sea view, honeymoon room, deluxe triple garden view room, quadruple garden view room. The hotel is an answer to physical and psychological needs and invites its guests to disconnect from the ills of the modern world. Its spa promises a rejuvenating and rejuvenating effect by providing massages and facials.
Movenpick hotel Gammarth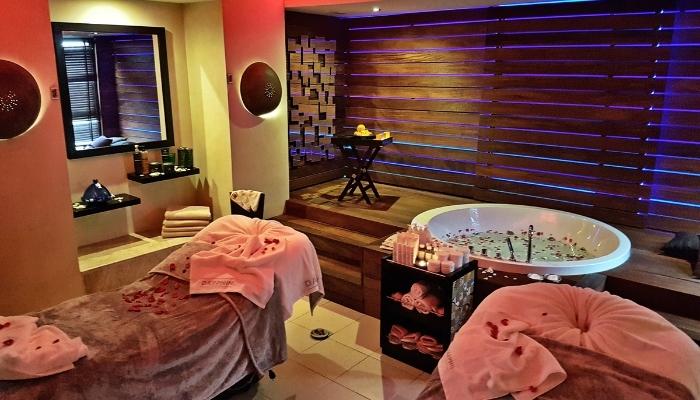 This prestigious and luxurious hotel is located in Tunisia 15 km from Tunis Carthage airport. Renowned for its warm welcome and quality service, the Movenpick hotel has 117 elegantly furnished and decorated rooms and suites. Most of the rooms offer a breathtaking view of the Gammarth bay. Its spa is detoxifying, regenerating and de-stressing and offers massage, scrubbing and muscle relaxation services.
Savoy Seychelles Resort & Spa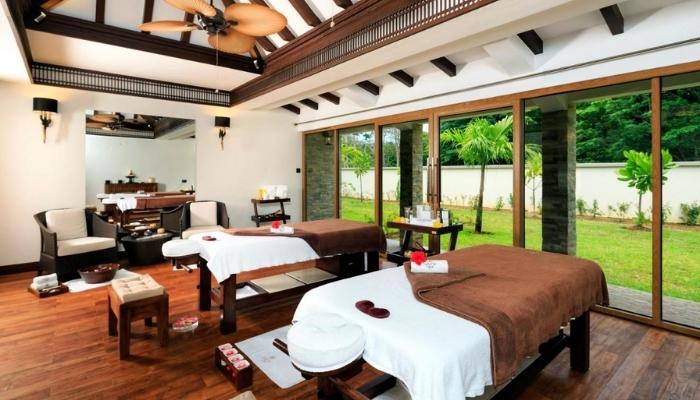 The Seychelles is full of countless land gems. One of the wonders of this archipelago is the luxurious stay it offers to its visitors. The splendid Savoy Seychelles Resort & Spa located on a beautiful white sandy beach is attracting more and more visitors looking for the traditional ornate rooms with views of the gardens and the outdoor pool. The Savoy Spa has nine treatment rooms, some of which are reserved for couples. Services offered include deep tissue massages, hot stone massages, sports massages and Swedish massages. In addition, therapeutic treatments such as aromatherapy, Ayurvedic treatments and thalassotherapy are offered. The spa includes a steam room, sauna and whirlpool.
Sofitel cairo Nile El Gezirah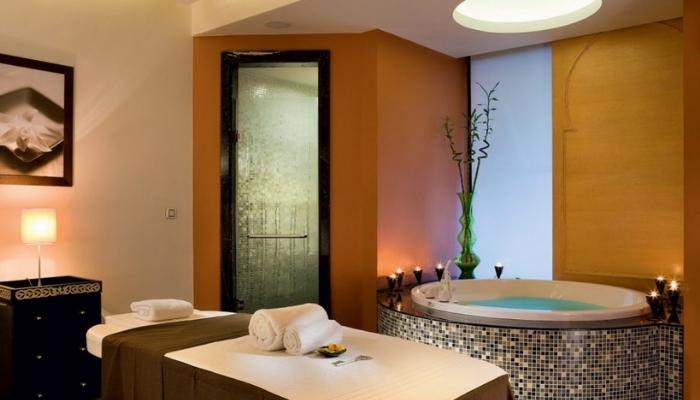 In Egypt, the Sofitel Cairo Nile El Gezirah is a 5-star luxury hotel with a private promenade along the Nile. The hotel is located in the city center, within walking distance of the Opera House, Cairo Tower, Egyptian Museum of Cairo, and Kahn al-Khalili Souk. All rooms at the Sofitel El Gezirah are furnished and decorated in the Egyptian style with modern touches. They combine Belle Époque charm with the elegance of luxurious Western design. Most accommodations offer unobstructed views of the Nile and the city of Cairo while enjoying an outdoor infinity pool. A divine place that combines a spa with a pool, steam room and gym. A whirlpool and massage packages are also available.
Southern Sun The Cullinan South Africa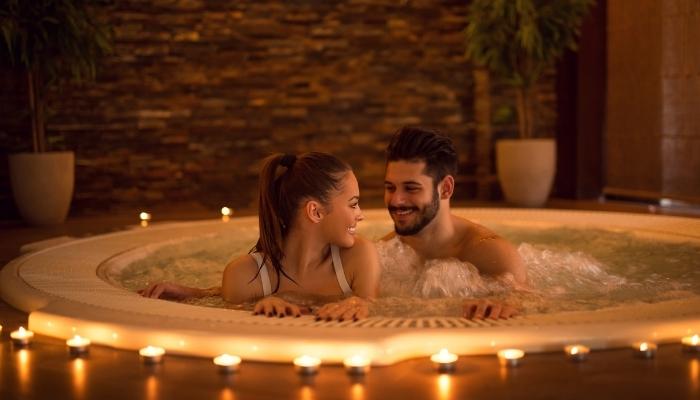 The Southern Sun The Cullinan is the perfect place for travelers looking to recharge their batteries while in Cape Town. Located in South Africa, the hotel is known for its family-friendly setting and proximity to great restaurants and attractions. The Southern Sun The Cullinan allows you to experience the best that Cape Town has to offer. Featuring a holistic oasis, its spa offers facial services that invigorate, hydrate and nourish sensitive skin. True to the house philosophy, the treatments are an invitation to a three-step journey of stress relief, cellular cleansing and revitalization.
Constance tsarabanjina Madagascar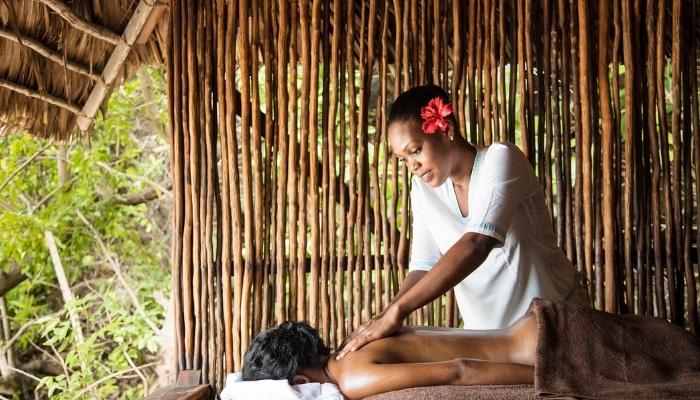 Located on the beach, this elegant all-inclusive resort is set on a remote island in the Indian Ocean. Accessible by boat or helicopter, it overlooks the Mitsio archipelago on a private island called Tsarabanjina, Constance Lodge welcomes you in an idyllic setting. This treasure is bordered by long white sandy beaches, a turquoise sea and a preserved underwater world. Its villas have all the modern comfort.
The Radisson Blu Hotel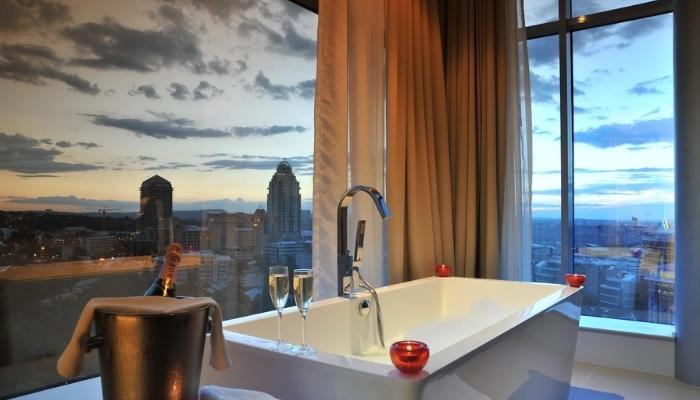 In Senegal, the Radisson Blu Hotel is located on the peaceful Cape Verde peninsula. This sophisticated and modern hotel is located on a remarkable site, in the chic Fann Corniche district. With 241 fully-equipped guest rooms and suites, this elegant hotel features contemporary design and superb amenities, including individual climate control and free wireless high-speed Internet access. The hotel's fitness center and spa are the perfect place to stay fit and totally relaxed A 25-meter pool and two Jacuzzis with views of the peaks. In the four cabins, treatments are performed with natural organic products.
Read more: The most beautiful waterfalls in Africa
Read more: The best Zoos in Africa
Read more: The best markets in Africa
Read more: The biggest museum in Africa
Read more: The most beautiful lakes in Africa
Read more: The most beautiful beaches in Africa
Read more: The best festivals in Africa