Waterfalls are considered one of the most beautiful in nature. They are ecosystems because they also help transform the waste that flows into the water into nutrients that help plants grow.
Victoria Falls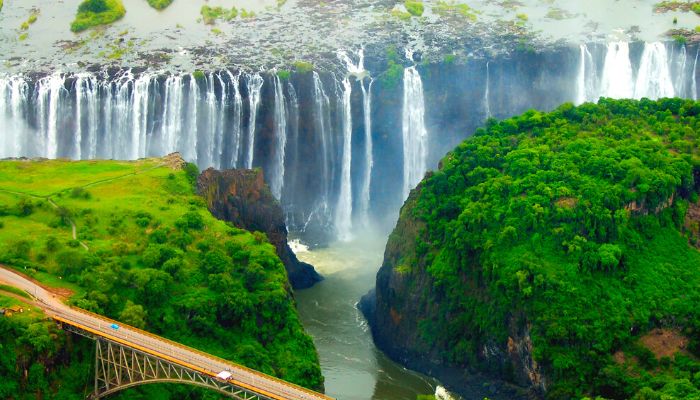 Featured among the impressive in the world. They are located on the Senèze River between the Zambian and Zimbabwean borders and are technically not in Namibia; however, they can be reached very quickly. By its different activities are available around the falls. First of all, you can visit the falls from the Victoria Falls National Park and then a 2 hour walk will allow you to look at beautiful views and discover the unique atmosphere and characteristic sounds that surround the falls.
Boyoma Falls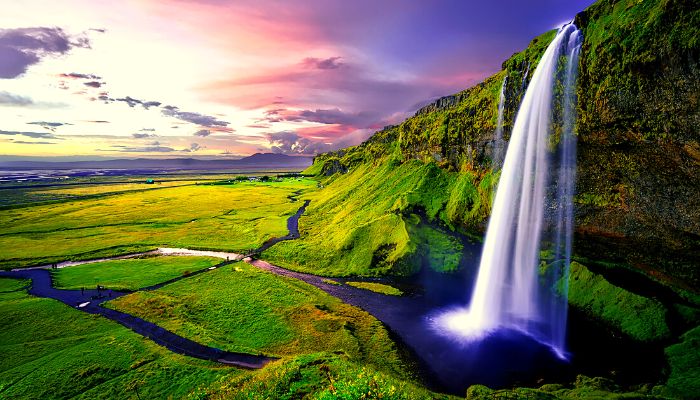 The waterfalls formerly known as Stanley falls, Stanley falls or Ngaliema falls located in the Tshopo province of the Democratic Republic of Congo in the Lualaba river. These falls stretch for 60 miles along a curve of the river between Ubuntu and Kisangani. It is recognized by its great fishing activity by large fish in poodles, Boyoma by taking advantage of the rocks, the natives were able to attach heavy vertical poles.
The Augrabies Waterfalls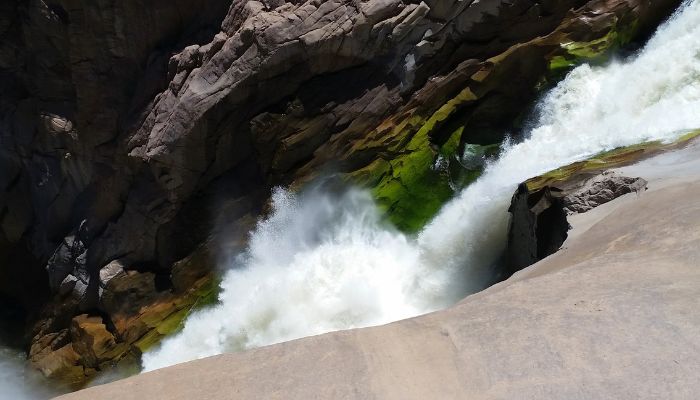 Located in the Northern Cape Province, it crosses, the Orange River in South Africa crosses the Augrabies falls Nationals park, these main activities of the park include night walks during the high season; hiking trail and the Gariep trail of 3 days. Augrabies National Park is about 8 hours drive from Cape Town and 10 hours from Johannesburg.
Epupa Falls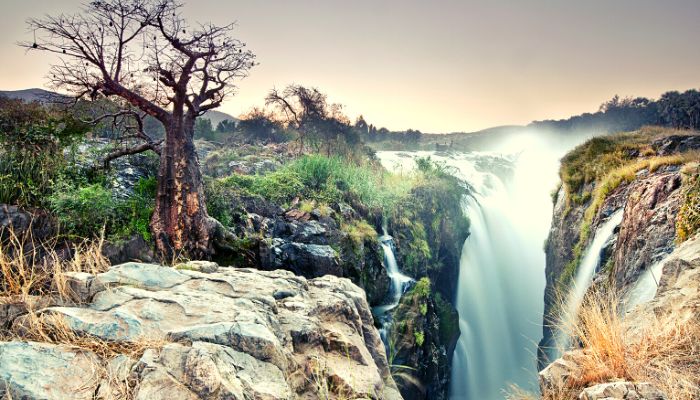 Also called Epupa Falls, which are located on the Kunene River north of the town of Opuwo on the border between Namibia and Angola in the southern part of the African continent, to discover this exceptional wealth safely it is advisable to be accompanied by a guide and to rent a vehicle taking all the precautions essential for a good trip to black Africa. Immediately conquered by the exceptional beauty by admiring more than 22 waterfalls, its pleasure is increased by the presence of baobabs hung on the rocks and by the palm trees that line the river.
The Tugela Falls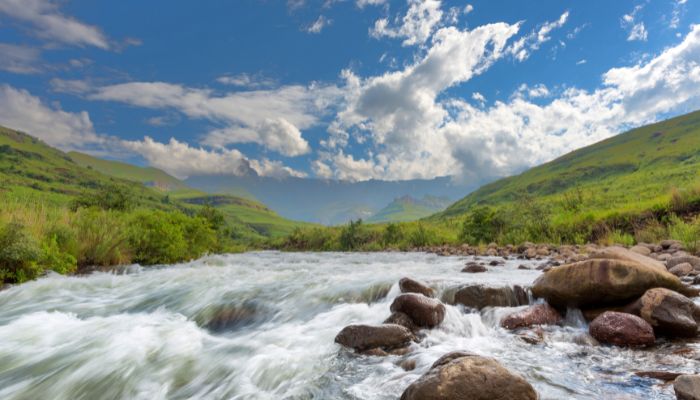 The Tugela Falls are the highest waterfalls in Africa and the second highest in the world, it is part of the Tugela River located in South Africa. They can be found in the Drakens Mountains, my-sources is the source of the river a few kilometers from the waterfalls They freeze during the winter and form a beautiful ice sky to see! a spectacle under the sun of South Africa
Read more: The best markets in Africa
Read more: Most beautiful african countries to visit in 2022
Read more: The biggest museums in Africa