In springtime, what could be more wonderful than to acclimatize, to recharge one's batteries or to breathe in the intoxicating scents that nature offers us. Our beautiful and generous planet is full of beautiful gardens with various and bright colors and exceptional scents depending on their origins. From the 4 corners of the world, we invite you to discover the top 10 incredible gardens to visit.
Butchart Garden (CANADA)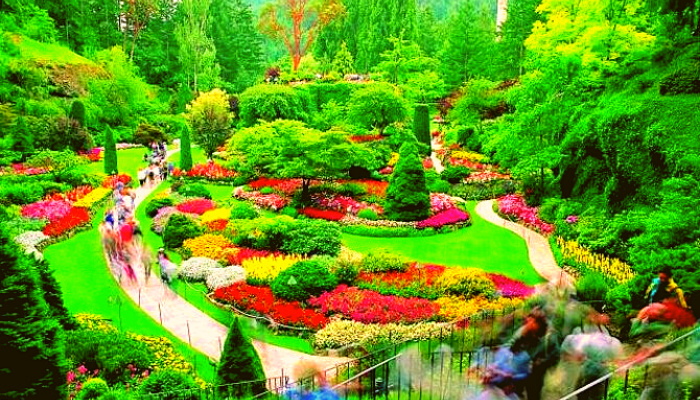 Consisting of a group of flower display gardens located in Brentwood Bay, British Columbia, on Vancouver Island, Canada, the Butchart Garden is a tourist attraction known in the 4 corners of the globe. With its unique beauty, it receives over one million visitors each year.
Dumbarton Oaks Washington D.C. (UNITED STATES)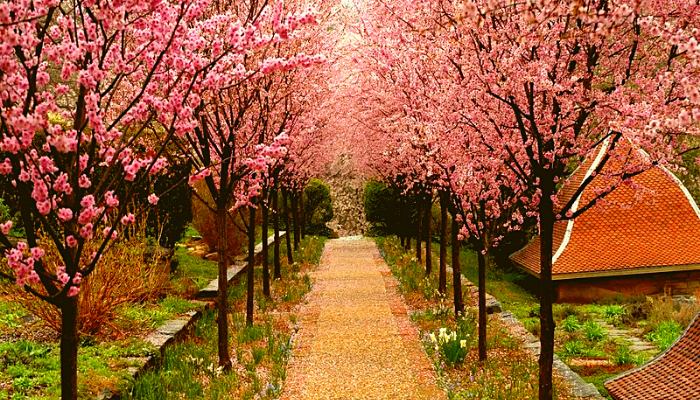 Washington D.C., the capital of the United States, is a garden city. A few nuggets to discover in the summertime, notably Dumbarton Oaks, classified as one of the most beautiful gardens in the world. It is an Eden lovingly fashioned over several years to create wonderful serpentine paths, one comes face to face with a faun, a water fountain with a silvery murmur, an Italian fountain, a meadow of flowers on an English-style lawn, an astonishing elliptical clearing.
Stourhead Estate, WarminsteR (ENGLAND)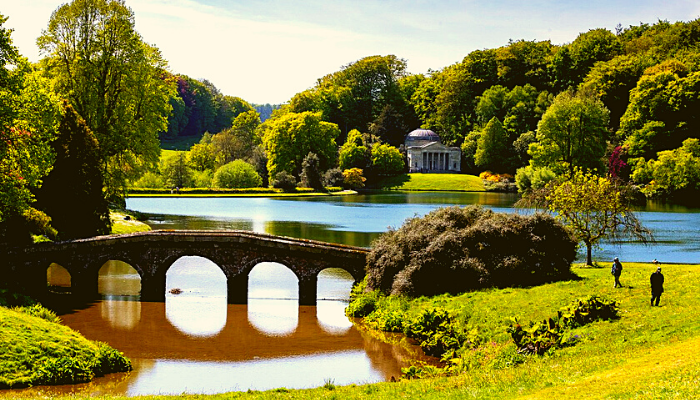 Famous for its landscape garden and fabriques, Stourhead was designed and built by Henry Hoare II between 1743 and 1780 around the sources of the Stour. In all seasons, it is a profusion of colors and smells because inspired by the paintings of utopian landscapes and which must be visited according to a precise itinerary, with initiatory value.
Sans-souci Potsdam (GERMANY)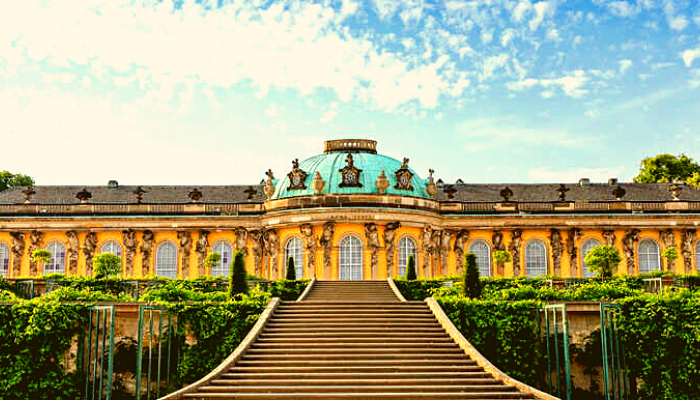 Generously endowed with a panoramic view, the garden of Sanssouci is the result of Frederick the Great's desire to create a terraced garden on the deforested hillside and to build this rococo palace as a summer residence.
The gardens of the Villa Ephrussi de Rothschild, ST-JEAN-CAP-FERRAT (FRANCE)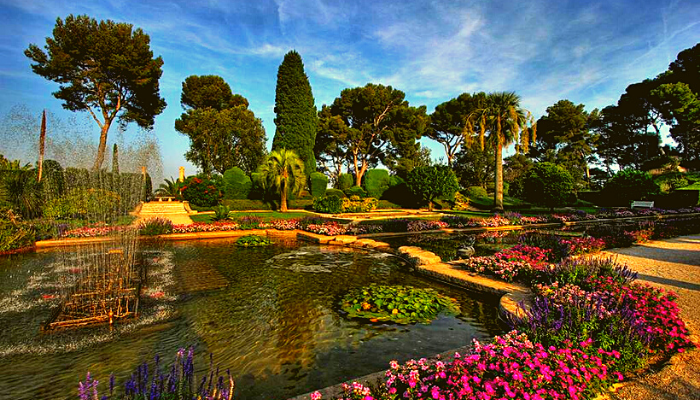 The sumptuous garden of the Ephrussi villa is embellished by a Provencal garden with olive trees and lavender, a garden with sculptures too imposing to be displayed in the villa, as well as Spanish, Japanese and Florentine gardens.
The Majorelle Garden (MOROCCO)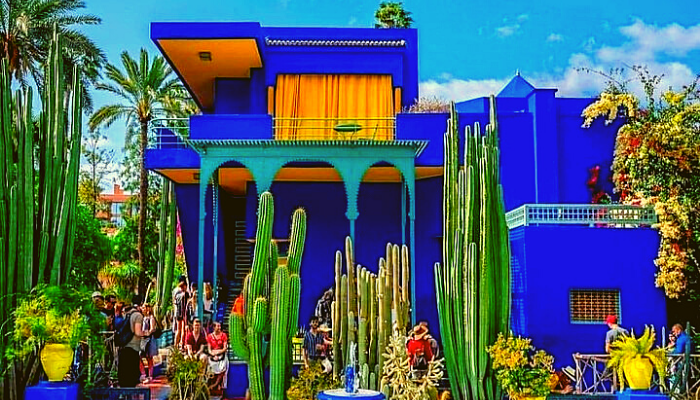 It is a garden populated by a plurality of species such as yuccas, cactus, jasmine, water lilies ... In addition, the Majorelle garden is also structured with exotic plants around a long basin, a collection of palm trees, a bamboo grove.
The botanical garden of Kirstenbosch (SOUTH AFRICA)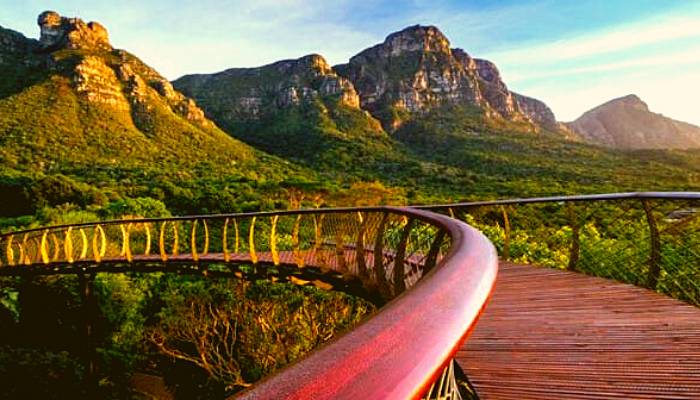 The botanical garden is considered as an attraction not to be missed during a tourist trip in South Africa. Of an extraordinary richness by the diversity of the presented species, the Kirstenbosch is a precious place for the conservation of the vegetable charm of South Africa. Very harmonious in its conception, it is crossed by a path that offers its visitors a walk along the cultivated and arranged parts to the natural forests of the foothills of the Table Mountain.
Peterhof Palace Gardens (RUSSIA)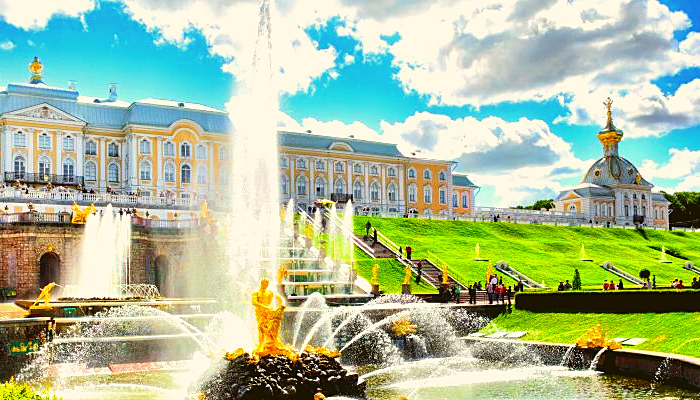 The Peterhof Palace is embellished not only by gardens inspired by those of France but also by a huge waterfall and a Samson fountain. It is also decorated with a dozen sculptures and water fountains. The visit of this garden has the particularity to give you an inner calm.
Suzhou Gardens (CHINA)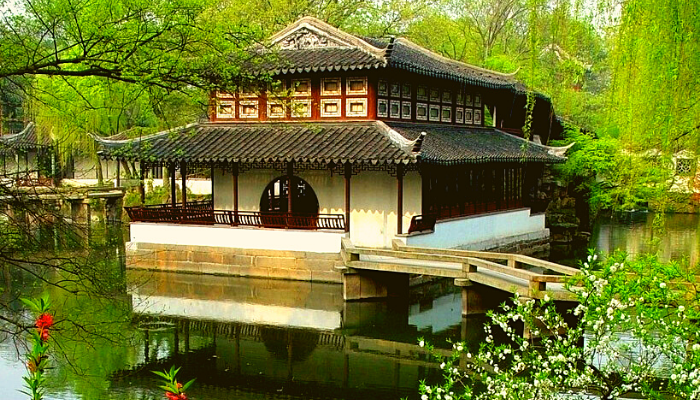 They are registered in the list of the world heritage of the UNESCO and are distinguished by its originality aiming at resembling typically natural landscapes while preserving the Chinese culture. More than 50 classical gardens are listed, 9 of which are considered to be perfect reproductions of Chinese gardens.
Kaiyushuki Garden (JAPAN)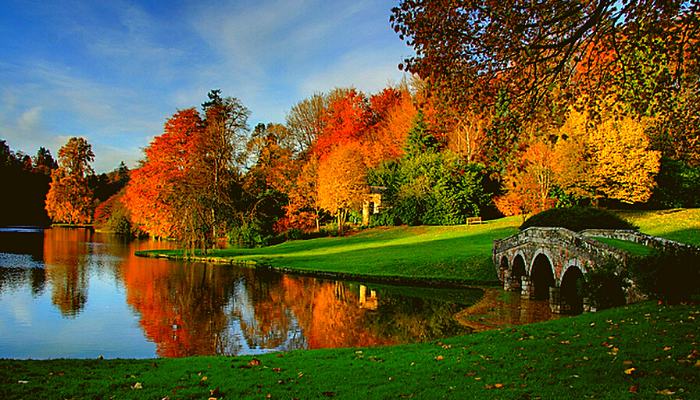 In Japan, visiting gardens is a must for their peaceful, artistic, philosophical, spiritual character but also to feel the quietness and the soothing atmosphere of these places.
Read more: The best festivals in Europe
Read more: The best cruise companies in the world
Read more: The largest cities in the world
Read more: Most beautiful beach in the world to travel in 2022
Read more: The best beach clubs in the world
Read more: The longest rivers in the world
Read more: The highest towers in the World
Read more: The best balneary destinations in the world