If you want to live unforgettable moments with friends on the beach with great music and sand under your feet; we offer a variety of beach clubs for this occasion.
The Salt beach club in Barcelona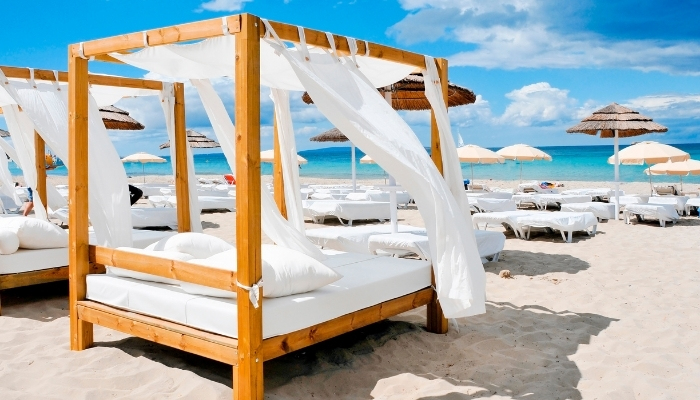 A very stylish bar that belongs to the W hotels group, we are immersed in a relaxing and friendly atmosphere, you can sip your cocktail on vintage deck chairs with your feet in the sand. Personally I love this style of atmosphere not too stuffy. You feel good to spend a good evening.
Da Conch Shack in the Caribbean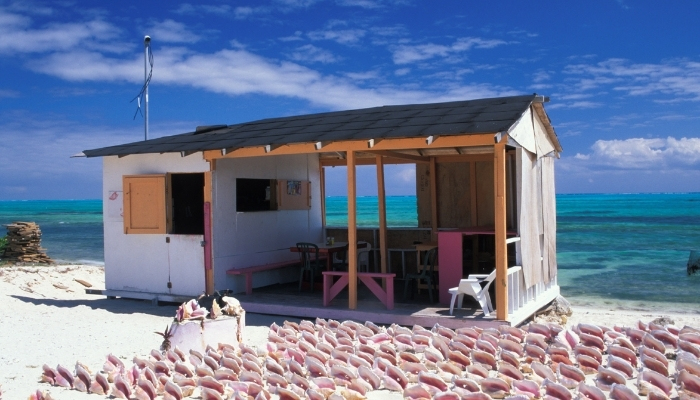 You will be in the sand and under the coconut trees! What do you want more? Nothing more! The beach of Da Conch Shack is the place not to miss if you make a tour in the Caribbean. We love to taste the local cuisine and sip a good punch.
The most glamorous: Shimmy beach club in Cape Town, South Africa
A glittery bar but so good! On the other hand, you have to wear the best outfit, so you take your best outfit and go to Shimmy beach. A club with a sublime decoration. There are big picture windows with an open view on the sea and we love its overflowing swimming pool. The interior decoration is sober and purified and the champagne flows freely! You will be able to party until the early morning and I know you will love it.
The most sophisticated: Tanjong beach club in Sentosa, Singapore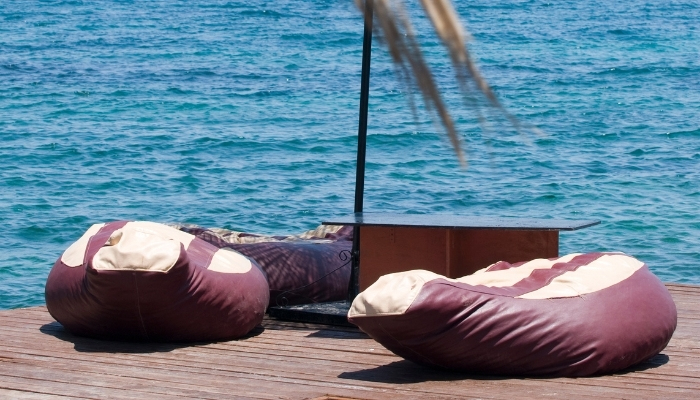 Located in the south of Sentosa Island, Tanjong beach club is in a very special place. You will feel like you are alone in the world. We love the minimalist decoration as well as the pool surrounded by Balinese beds. During the day, you can sunbathe, drink cocktails and dance in the sand until the early morning?
Barasti Beach in Dubai
The Barasti Beach bar is a lively beach bar at night. A perfect place to party. And it's a good plan because it's a free spot, yes free! (although you will have to consume of course). Many clubbing parties are organized in the open air. Imagine your feet in the sand, the sunset and the music to dance with your friends. We love it!
Read more: The best cruise companies in the world
Read more: The largest cities in the world
Read more: Most beautiful beach in the world to travel in 2022